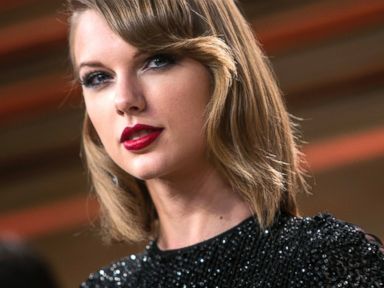 Taylor Swift had a great idea when campaigning for a handful of ACM Awards - Mock herself! The "Red" singer, 24, put together a "For Your ACM Consideration" video and it's hilarious. It starts with the video's producer and founder of Swift's label Big Machine Records, Scott Borchetta, highlighting some amazing Swift accolades like a sold out world tour and "Red" selling 1.2 million albums its first week.
Read: How Did Taylor Swift Beat Beyonce and Justin Timberlake?
He then calls Swift, but she puts him on hold to gab with her friend, who is having boy trouble. "We were done and then like a week later they got together and that's like a few weeks ago, now they are in Italy," the friend tells Swift. "That's a big jump," Swift says. "That's a little fats and I'm saying that."
Read more http://abcnews.go.com/Entertainment/taylor-swift-mocks-dating-history-video/story?id=22912737