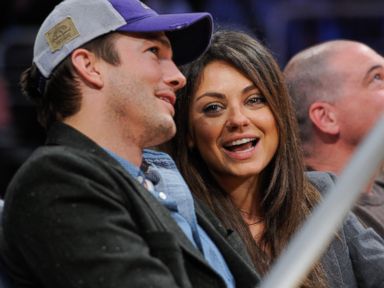 Talk about life imitating art. Mila Kunis and Ashton Kutcher have already played onscreen love interests on "That 70's Show" and are now engaged in real life.
Read: Mila Kunis and Ashton Kutcher Reportedly Engaged! See The Ring
Well, keep the good times rolling, as Kunis is set to make a guest appearnance on Kutcher's show "Two and Half Men," as Vivian, a traveler who Kucther's character feels a connection with, according to the
Hollywood Reporter
.
Read more http://abcnews.go.com/Entertainment/shocker-mila-kunis-play-ashton-kutchers-love-interest/story?id=22783536